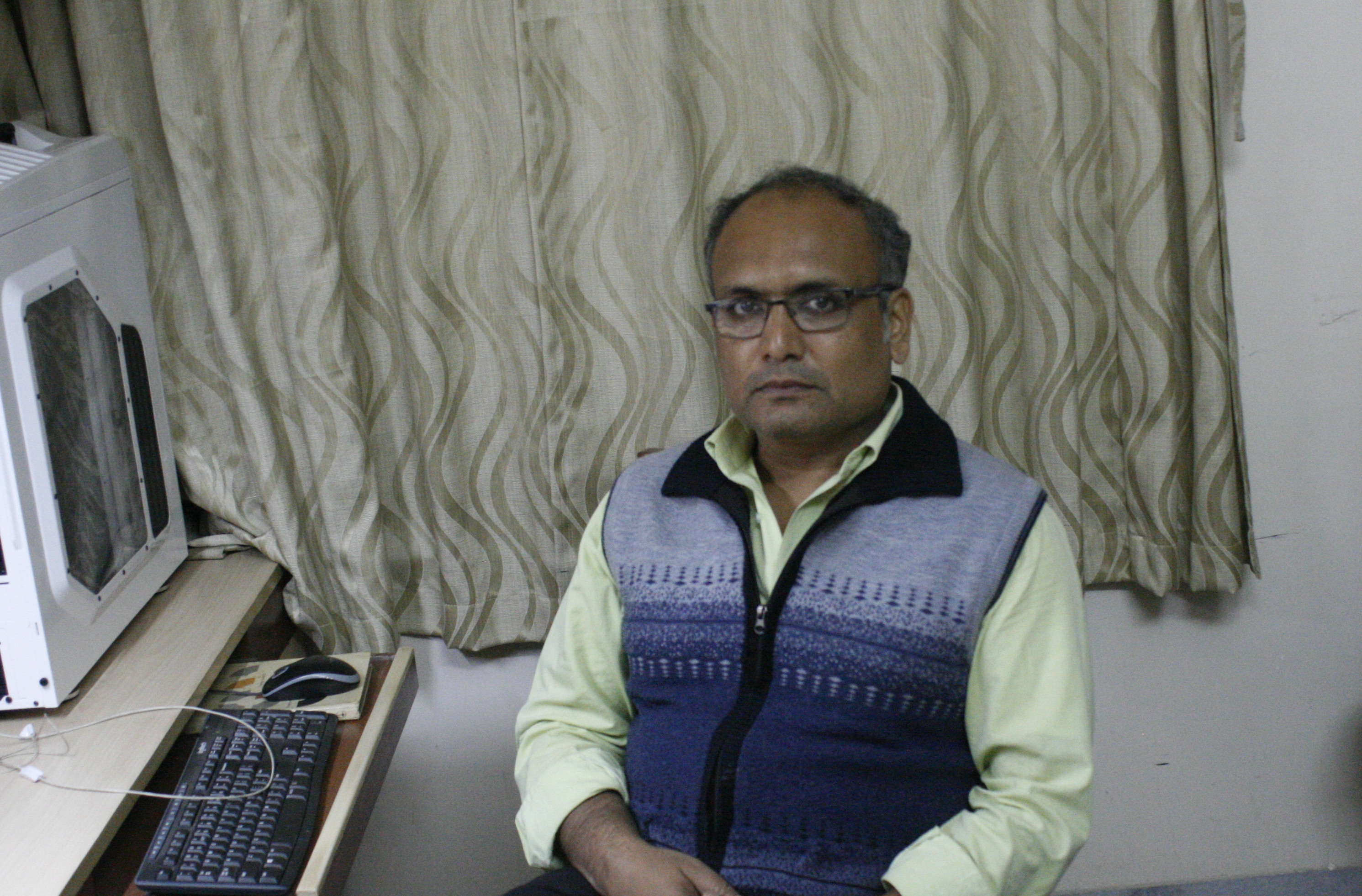 Name: Abhijit Bandyopadhyay
Area of Research: High Energy Physics (Phenomenology), Cosmology
Contact address:
91-33-2654-9999,
Link to personal webpage:
Education and Employment: 
Faculty (2008-Present): RKMVERI
Postdoctoral Scholar (2007-2008): Harishchandra Research Institute, Allahabad, India
Postdoctoral Scholar (2005-2007): Tata Institute of Fundamental Research, Mumbai, India
Ph. D. (2005): Saha Institute of Nuclear Physics, Kolkata, India
M.Sc. (Physics, First Class)(1999): University of Calcutta, Kolkata, India
B.Sc. (Physics Hons., First Class)(1997): Ramakrishna Mission Vivekananda Centenary College, Kolkata, India
5 Recent Publications
Semiclassical treatment of k-essence effect on cosmic temperature, Abhijit Bandyopadhyay, Debashis Gangopadhyay and Arka Moulik, Gravitation and Cosmology 23, 184 (2017)

Observing supernova neutrino light curve in future dark matter detectors, Abhijit Bandyopadhyay, Sovan Chakraborty, Pijushpani Bhattacharjee and Kamales Kar, Phys. Rev. D 89, 013011 (2014)

The k-essence scalar field in the context of Supernova Ia Observations, Abhijit Bandyopadhyay, Debashis Gangopadhyay and Arka Moulik, Eur. Phys. J. C 72, 1943, (2012)

On Diurnal and Annual Variations of Directional Detection Rates of Dark Matter, Abhijit Bandyopadhyay and Debasish Majumdar, The Astrophysical Journal 746, 107 (2012)

Impact of the first SNO results on neutrino mass and mixing, Abhijit Bandyopadhyay, Sandhya Choubey, Srubabati Goswami and Kamales Kar, Phys. Lett. B 519, 83 (2001)
Research Interests
I work in the general area of high-energy physics and cosmology. Over the years, I have worked on a range of topics including phenomenology of neutrino oscillations, solar neutrinos, reactor neutrinos. More recently,  I have worked in dark matter and  dark energy.
Current PhD students:
Arka Moulik, Anirban Chatterjee