Objective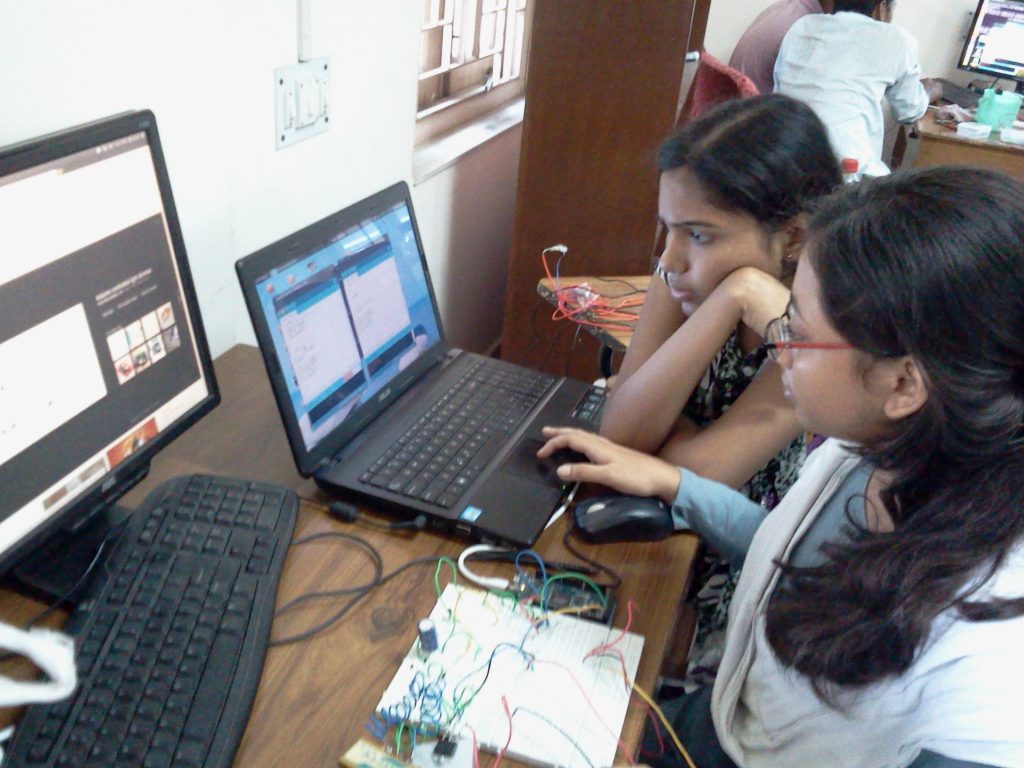 "Instead of giving solutions, create environment where people can find out their own solutions."
Though the concept initially started at MIT, it is now being implemented in over 125 labs over 34 countries.
Fundamental objectives of the laboratory include:
Challenging the creativity of students
Making technology easily accessible to common people
Developing an open-ecology through sharing of ideas and knowledge
Creating an interdisciplinary/multidisciplinary platform for implementation of various ideas
Training and empowering the students in designing, assembling, fabricating and computing digital and microprocessor controlled systems, using a hands on approach
Designing cost effective real life devices/gadgets which can benefit human beings and society as a whole
Methodology
For this lab, we have carefully chosen open-source microprocessor hardware, electronics and computing platforms, which are extremely cost effective. This lab course is primarily categorised into 4 parts:
To learn how to program the microprocessor hardware and analyse data
To learn how to interface the microprocessor with a computer
To learn how to interface the microprocessor hardware with sensors
To learn how to interface control devices using the microprocessor hardware
To design and fabricate complete projects out of these microprocessor controlled hardware, preferably with some real life application.
Since we are using programmable microprocessor controlled devices, it allows us extreme flexibility to design devices for a wide range of applications. One of the salient features of this lab is the direct involvement of the student in the design and fabrication process. It is expected of the students to come up with real life problems and subsequently design and fabricate a solutions on their own. The flexibility and creativity of this lab will not only challenge young and creative minds but also empower them.
Some areas we are trying to work on (but not limited to) are : Robotics, Agriculture & Irrigation, Scientific measuring instruments, Medical devices, Sports, and many others …